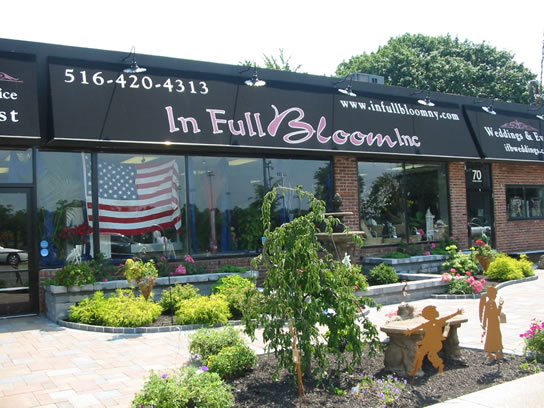 My name is Marie Magnifico-Rafter and I am the proud owner of In Full Bloom. I began my career in the floral industry in 1976. Through education and experience I expanded my skills and developed my own style. I opened my doors in April of 1993 with the intention of sharing my passion for flowers.
In Full Bloom is dedicated to serving our clients with only the highest quality florals and creativity. We personalize every detail to reflect your excitement and individual style. Your flowers will be detailed to perfection with a quality and brilliance that will exceed your highest expectations.
The success of In Full Bloom is attributed to a fabulous, inspired and committed staff that put their heart and soul into their work that reflects our demand for excellence. Together we create extraordinary florals to celebrate life's special moments.